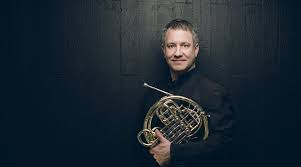 MAHLER CHAMBER ORCHESTRA – SOUNDS OF CENTRAL EUROPE: FROM ISTANBUL TO BERLIN
JOSEPH HAYDN: Symphony no. 22 in E-flat major The Philosopher
BOHUSLAV MARTINŮ: Double Concerto for two String Orchestras, Piano and Timpani H. 271
GYÖRGY LIGETI: Hamburg Concerto for horn and chamber orchestra
JOSEPH HAYDN: Symphony no. 103 in E-flat major Drumroll
Conductor François-Xavier Roth
Horn Stefan Dohr
Piano Holger Groschopp
Timpani Matthias Kelemen
Composed deep within the heart of the continent, the music of Martinů, Ligeti and Haydn embodies the rich Sounds of Central Europe, the focus of our winter tour with François-Xavier Roth.
Great music's essential qualities remain audible throughout the centuries. Listen out for Ligeti's quicksilver shifts, Haydn's effortless drive, and Martinů's radiant intensity, a perfect outlet for the MCO's agile and energetic approach.
Francois-Xavier Roth, a conductor who is always striving for new discoveries, has immersed the MCO in the music of this region over the last two years. This tour is the third part of their collaboration.
This concert will be the MCO's debut performance in Istanbul.