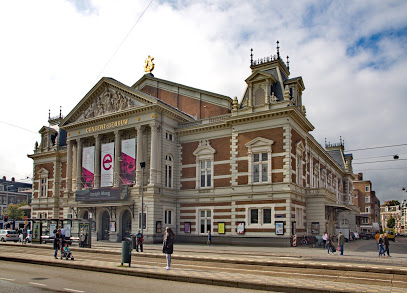 AMSTERDAM ROYAL CONCERTGEBOUW – BEETHOVEN EROICA
AMSTERDAM ROYAL CONCERTGEBOUWORKEST
François-Xavier Roth, conductor
Jacob TER VELDUIS
Who, What, Where, When, Why ? (World premiere)
Ludwig VAN BEETHOVEN
Symphony n°3 Eroica
The Concertgebouworkest kicks off the 2020/2021 season with Beethoven's astounding 'Eroica' Symphony and a brand new work specially composed for the orchestra by JacobTV (Jacob ter Veldhuis). The conductor is François-Xavier Roth.
Beethoven's Third Symphony
Beethoven's Third Symphony, also known as the 'Eroica' (heroic), would change the musical landscape forever. The work was unreservedly extreme for its time, full of unusual sounds and dramatic contrasts. Political upheavals in Europe set the stage. Beethoven had originally intended to dedicate this symphony to Napoleon, but scratched out his dedication when he realised the revolutionary folk hero was actually a power-hungry megalomaniac. In the hands of conductor François-Xavier Roth, lauded by critics as as a sound magician with immense empathy, this music truly comes to life.
World premiere JacobTV
JacobTV (Jacob ter Veldhuis) is one of the Netherlands' most successful composers. His music, as innovative as it is accessible, and often based on current topics, reaches a wide international audience. In as early as 2005, the Concertgebouworkest first performed one of his works. Time to get reacquainted! What will JacobTV pull out of his hat in these strange times? 'WHO, WHAT, WHERE, WHEN, WHY? voices the spirit of the current times, it is a snapshot of a rapidly changing world', says the composer.