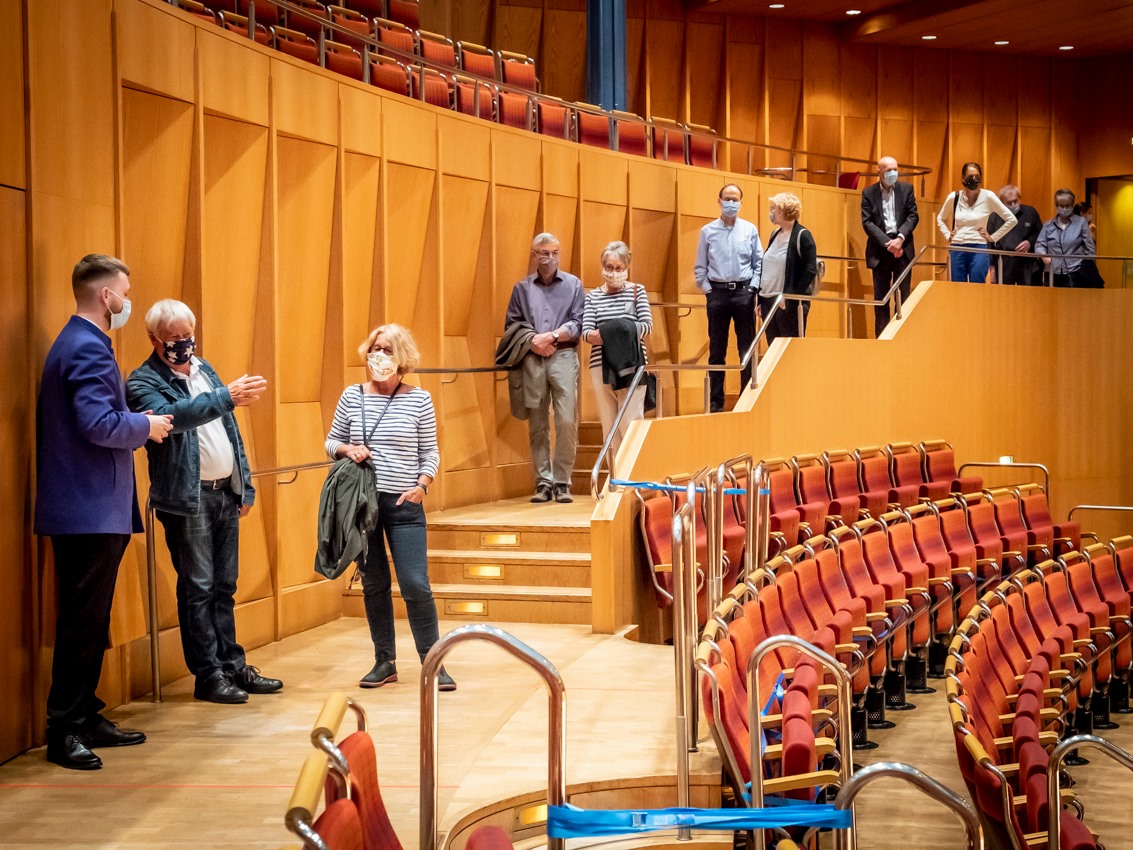 GÜRZENICH ORCHESTER KOELN – WE ARE BACK !
GÜRZENICH ORCHESTER KOELN
François-Xavier Roth, Dirigent

DUKAS, Fanfare pour précéder "La Péri" (1912)
GABRIELI, Sonata Pian e Forte für doppelchöriges Ensemble aus: Symphoniae sacrae (1597) für acht Bläser
MOZART, Serenade B-Dur für 12 Bläser und Kontrabass KV 361 (1784) "Gran Partita"
On May 30 the Guerzenich Orchestra played its first concert at Cologne Philharmonie after the long weeks of the Lockdown. It felt like a laboratory experiment – not more than one hundred visitors were allowed at these two concerts under the baton of François-Xavier Roth. Tickets had been drawn under subscribers of the orchestra.
Though we are still far from welcoming you all – it was a first step back to normal concert evenings!
We've now scheduled some more concerts in June, with special invitation for all subscribers. Tickets will be drawn after prior registration. Tickets will be not available by normal sale.
"Without the shared experience of music, we as musicians are incomplete. We need our audience !"
François-Xavier Roth