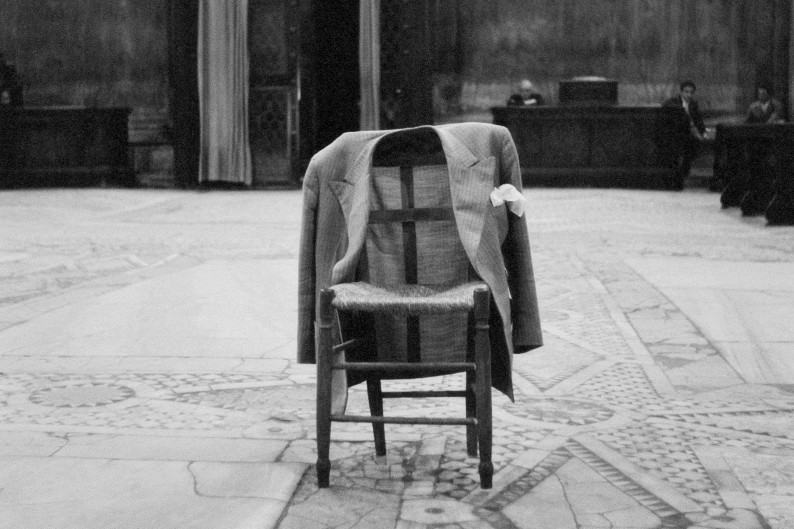 LES SIECLES – MUSIKFEST BERLIN – 100% STRAVINSKY
Isabelle Faust, violin
Rundfunkchor Berlin – Gijs Leenaars coach
N.N Ténor
N.N Baritone
François-Xavier ROTH, director
Igor STRAVINSKY
Canticum sacrum ad honorem Sancti Marci nominis (1955) for tenor, baritone, choir and orchestra
Concerto en ré (1931) for violin and orchestra !
Le sacre du printemps (1911 – 1913) for large orchestra
François-Xavier Roth and his orchestra Les Siècles take us on a journey through Stravinsky's varied compositional periods – from the early scandalous piece "Le Sacre du printemps" to the neo-baroque "Concerto en ré" and the "Canticum Sacrum" from 1955, a musical tribute to San Marco in Venice.
Stravinsky revisited
Over the course of four days, Isabelle Faust plays both of Stravinsky's violin concertos: on 16th September the small one; it is part of a stage play, the "Soldier's Tale"; three days earlier the large one, which Stravinsky composed in 1930/31 at the suggestion of his publisher for the Polish-American violinist Samuel Dushkin: the premiere the Berlin Radio Symphony Orchestra performed under Stravinsky's direction at the time — marked the beginning of a close friendship between the two artists. Isabelle Faust's musical partner is the orchestra Les Siècles, which performs a repertoire spanning all musical epochs, starting with the Baroque period on instruments typical of the time, transforming the intrinsic sound of an era into the very basis for communication across the historical distance.The musicians are very familiar with Stravinsky. Their recording of the three early ballets "The Firebird", "Petrushka" and the "Sacre" earned them the Annual Prize of the German Record Critics and the Edison Classical Music Award in 2015. Their programme for the Musikfest Berlin focuses on three periods in the composer's life: the transition to his late work, associated with his final location of choice; the exploration of the formal language of the Baroque era and its modern potential; and the (scandalous) successes that made the young composer the talk of the town in Paris within a short space of time.
The "Canticum sacrum" and the "Sacre du printemps" are antipodal to each other. One features biblical texts centred on the Gospel of Mark, the other explores images from pagan Russia. One is based on a strict, architectural structure, the other culminates in the ecstasy of human sacrifice. The "Canticum" belongs to the series of works based on ecclesiastical texts that have permeated Stravinsky's oeuvre since the"Symphony of Psalms" and is condensed in his later works. The composer seeks to mediate between Orthodox and Catholic Christianity, between Eastern and Western Church and culture. Venice, the city of art to which he was drawn time and again, provided the ideal ambience for such reflections, for an Orthodox dignitary officiated there alongside his Catholic counterpart, and the main church was dedicated to St Mark, author of the oldest Gospel. Stravinsky transformed its architectural design into musical form. "Canticum" and "Sacre" not only form two extremes in a great musical oeuvre, they also correspond to two human forces working against and within each other, which are partly released and partly tamed through rituals.