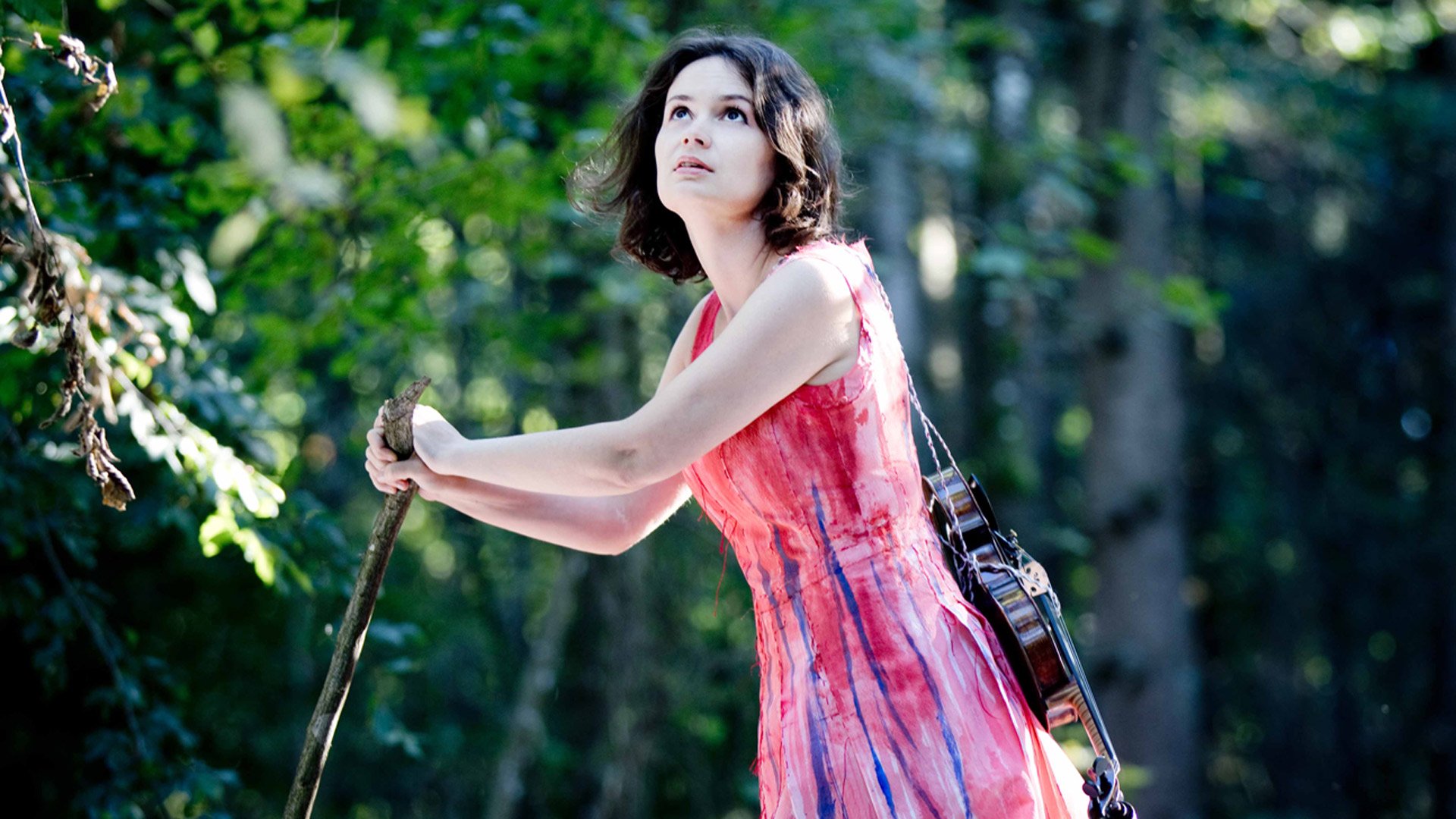 [CANCELLED] LONDON SYMPHONY ORCHESTRA – LSO FUTURE
Patricia Kopatchinskaja violin
François-Xavier Roth, conductor
Charlie Piper Flēotan*
Betsy Jolas Well Met Suite
Francisco Coll Violin Concerto† (UK premiere)
Ayanna Witter-Johnson Fairtrade?*
Violinist extraordinaire Patricia Kopatchinskaja gives the UK premiere of a brand new concerto – the heart of a whole concert devoted to music that simply demands to be heard.
When Patricia Kopatchinskaja takes to the stage, writes Gramophone, 'the only thing you can be absolutely certain of is that you're about to hear something brimming with personality, individuality and panache'. Today she gives the UK premiere of a concerto written specially for her by the Spanish composer Francisco Coll, who came through LSO Discovery's Panufnik Composers Scheme in 2009.
Coll has called the collaboration 'one of the most exhilarating experiences of my creative life', and this looks set to be one of the most talked-about premieres of recent years. Music constantly renews itself, and tonight we showcase two more striking orchestral works, also by alumni of the LSO's Panufnik Composers Scheme: Charlie Piper and Ayanna Witter-Johnson. All this alongside an undisputed 21st-century classic by living legend Betsy Jolas.
LSO Futures is generously supported by Lady Hamlyn and The Helen Hamlyn Trust
*Commissioned through the Panufnik Composers Scheme, generously supported by Lady Hamlyn and The Helen Hamlyn Trust
†Co-commissioned by the LSO, Orchestre Philharmonique de Luxembourg & Philharmonie Luxembourg, Seattle Symphony, the NTR ZaterdagMatinee, Radio 4's concert series in the Concertgebouw and Bamberger Symphoniker, with the support of the Ernst von Siemens Music Foundation