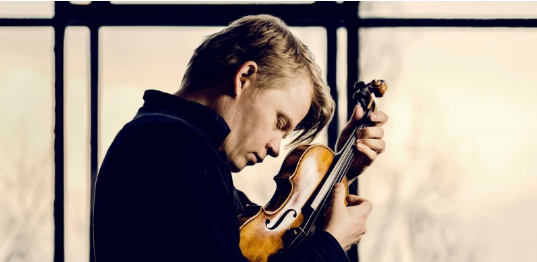 ROYAL CONCERTGEBOUW – BEETHOVENS EROICA / CANCELLED
Pekka Kuusisto, violin
François-Xavier Roth, conductor
BEETHOVEN, Ouverture Leonore No.3
RIHM, Sostenuto (Commission)
SAUNDERS, Still (concerto pour violon)
BEETHOVEN, Symphony No.3 "Eroica"
Exuberance and stillness: under the direction of François-Xavier Roth, the Concertgebouworkest presents Beethoven's astounding 'Eroica' Symphony and the violin sensation Pekka Kuusisto.
Beethoven's Third Symphony
Beethoven's Third Symphony, also known as the 'Eroica' (heroic), would change the musical landscape forever. The work was unreservedly extreme for its time, full of unusual sounds and dramatic contrasts. Political upheavals in Europe and the role of Napoleon, to whom Beethoven had originally intended to dedicate this symphony, set the stage. In the hands of guest conductor François-Xavier Roth, this music is very nearly the acoustic equivalent of a 3D film. It is no surprise that critics have lauded him as a sound magician with immense empathy.
Violinist Pekka Kuusisto
Wherever violinist Pekka Kuusisto makes an appearance, you can expect surprises. He is a rare multi-talent who has mastered all the great violin repertoire, yet also enjoys performing with folk musicians and even heavy metal bands. Here he performs a new work by the English composer Rebecca Saunders. Her violin concerto, entitled Still, lives up to its name: this is hushed, alienating music, based on a short story by Samuel Beckett. Her former composition teacher, the Romantically inspired Wolfgang Rihm, has written a work especially for the Concertgebouworkest.