François-Xavier Roth new recordings
– STRAVINSKY / Les Siècles / Isabelle FAUST
Isabelle Faust and François-Xavier Roth explore here extremely contrasting facets of Stravinsky's output for violin. From the Concerto to the Pastorale, the composer plays with codes and colours, sketching extraordinarily vivid soundscapes. Once again, the musicians of Les Siècles have succeeded in rediscovering the works' original dynamic by using period instruments – and that changes everything!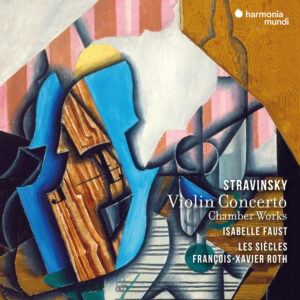 Text: harmonia mundi
– BRUCKNER 4 / Gürzenich Orchester Köln
After the tremendous success of the 7th Symphony, François-Xavier Roth and the Gürzenich-Orchester Köln continue their Bruckner complete symphonies cycle. The "Romantic", as Anton Bruckner himself entitles his 4th Symphony, was composed in 1874 in the midst of a period of personal defeat. And he immediately doubted his work, describing some parts as "unplayable" and finding "the instrumentation here and there overloaded and too turbulent". It was only years later, after numerous revisions, that the Fourth was premiered and Bruckner achieved the success he had longed for with the public of the time.
In this recording, François-Xavier Roth opts for the original version from 1874 and shows the untamed fantasy of the work and its Romanticism in the sense of a fascinating intellectual period in which poets such as Novalis focused on the nocturnal aspects of reason, and in which art was regarded as essentially unfinished, involved in the process of becoming. Particularly in this first version, Bruckner's 4th Symphony presents itself as such: as a "neverending approximation".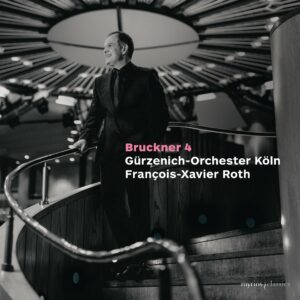 Text: Myrios